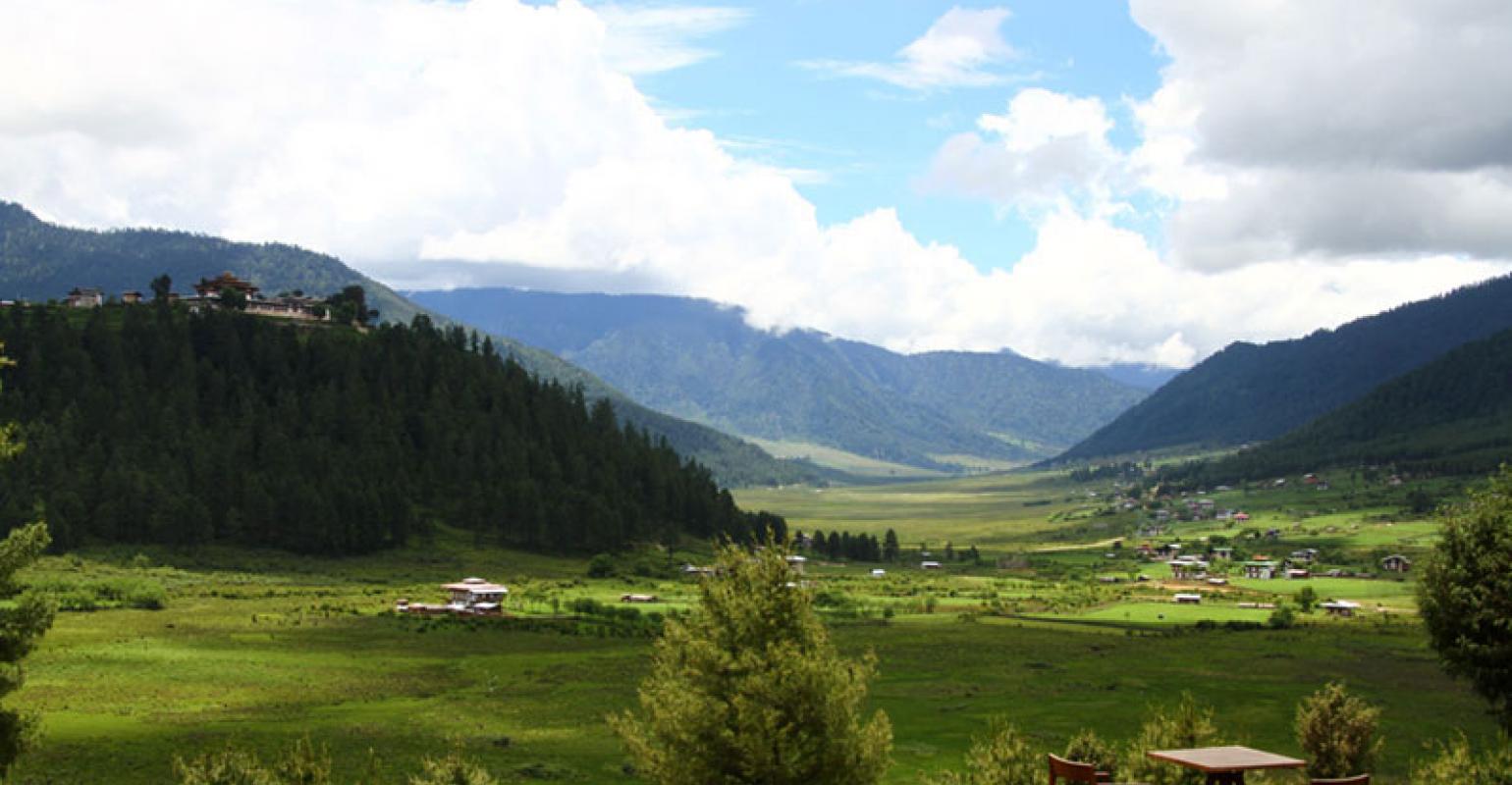 Wangdue Phodrang (Altitude: 1,300m/4,265ft)
The last western town before heading towards central Bhutan, Wangdue Phodrang is like an enlarged village with a few well provided shops. Located towards the south of Punakha, the higher ridges of the Wangdue Phodrang valley provides rich pastureland for cattle. This district is also famous for its fine bamboo work and its slate, stone carvings.
Places of interest around Wangdue Phodrang
Wangdue Phodrang Dzong situated on a ridge overlooking a river junction was built in the 1638. The position of the Dzong completely covers the spur and commands an impressive view over both the north-south and east-west roads. In the 17th century, Wangdue Phodrang played a critical role in unifying the Western, Central and Southern Bhutanese districts.
Gangtey Gompa/Phobjikha Valley (Altitude: 3,000m/9,845ft.)
Further going towards the east of Wangdue Phodrang, Gangtey Gompa provides one of the most attractions in Bhutan. It dates back to the 17th century. A few kilometers past the Gompa, on the valley floor is the village of Phobjikha. This is the winter home of black necked cranes that migrate from the arid plains in the north to pass winter in milder and lower climate.
Gangtey Gompa, an old monastery dating back to the 16th century is the only monastery, which follows the Pelling Nyingmapa sect of school. This valley of Phobjikha is also a home of the rare Black Necked Crane, an endangered species that migrate from the Tibetan plateau in winter. There are about 450-500 cranes residing in Bhutan out of which 250-300 lives in this beautiful valley.